Whether you are using your boat for day cruising, fishing, water sports or overnighting, you should always prepare essential safety gear before leaving the dock. Although different items are required for different kinds and sizes of boats, a basic safety kit is a must-have on any vessel to making the most of your time spent on the water. Here are five must-have safety gear that will help you keep safe on your boating adventures.
Life jackets and personal flotation devices (PFD)
A wearable PFD (type I, II, or III) is designed to assist its wearer to keep afloat in water and one must be available for each person on board. If you are using your boat for water sports such as wakeboarding, also the person behind the boat will need his or her own life jacket. For children under the age of 12, PFDs are required to be worn at all times on a moving vessel. If you bring pets on board, it is recommended that they have a lifejacket, too.
When choosing a lifejacket for yourself and others on board, you should always make sure that the PDFs are correctly maintained and that they fit the wearer properly. It is essential that life jackets are maintained properly to ensure they will help you keep afloat should you end up in the water. Essential PFD maintenance includes, for example, making sure that the inflation components are replaced periodically.
Throwable flotation devices
In addition to the life jackets worn by everyone on board, you should make sure to have at least one throwable floating device (type IV) available. Unlike a PFD, this kind of flotation device is designed to be thrown to an overboard victim, not to be worn. A throwable flotation device must be mounted on deck and be available immediately in case of an emergency. Never place the device in a locker under the driver's seat or in any other place where immediate availability cannot be guaranteed.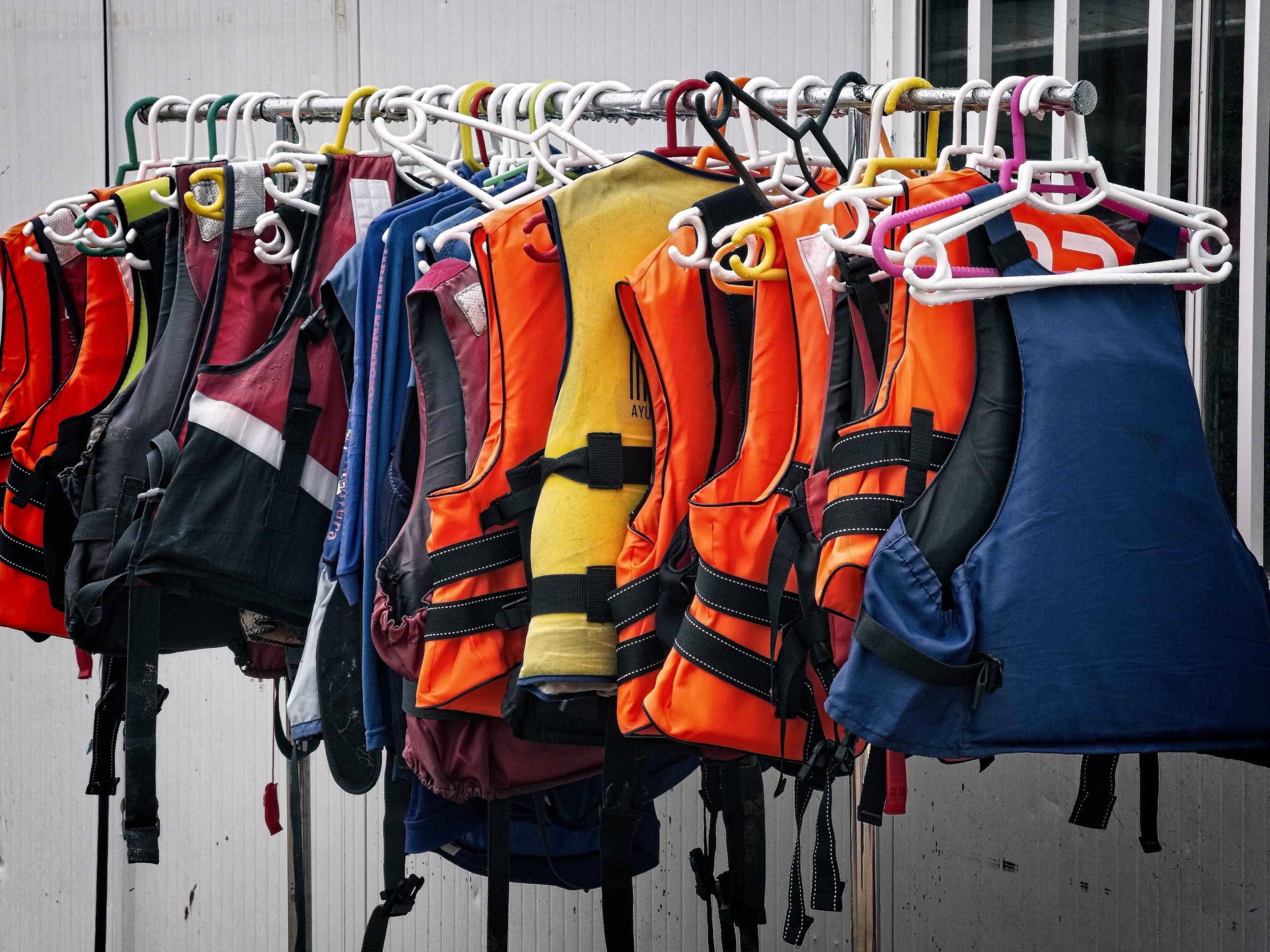 Type IV throwable flotation devices come in different styles, the most common ones being a ring buoy, horseshoe buoy, cushion, or square style. Lifebuoys should be stowed at the side of the vessel in a way that ensures proper release in case of an emergency. Some throwable floating devices come with a line attached, enabling the person in the water to be pulled closer to the boat. For boat less than 24 meters in length, the attached buoyant line must have a minimum length of 18 meters, while for larger vessels the buoyant line must be at least 30 meters in length.
Visual distress signalling devices (VDS)
Visual signalling devices, or flares, are an important part of your onboard safety equipment whether you are day cruising or overnighting. In case of an emergency, a VDS will help others locate your boat faster, so make sure to pack one on board whenever you take your boat off to the waters.
There are two types of visual distress signals available: pyrotechnic and non-pyrotechnic. As the names suggest, pyrotechnic VDSs use smoke and flame, where as non-pyrotechnic VDSs are non-combustible. The range of visual distress signals include night signals that are only visible in the dark, day signals that are visible also during the daytime, and anytime signals that can be used both day and night. Like all other types of emergency equipment, also VDSs must be kept in adequate condition and stored in a location which is effortlessly accessible to all passengers on board.
Note that the law prohibits the use of VDSs unless assistance is needed. In other words, never use a visual distress signalling device unless you have an emergency.
Sound signalling devices
Similarly to visual distress signals, the function of sound signalling devices as part of your onboard safety equipment is to attract the attention of others at sea and help them reach you faster in case of an emergency. Sound signals enable you to attract help both day and night and are especially useful should you be caught off guard by fog.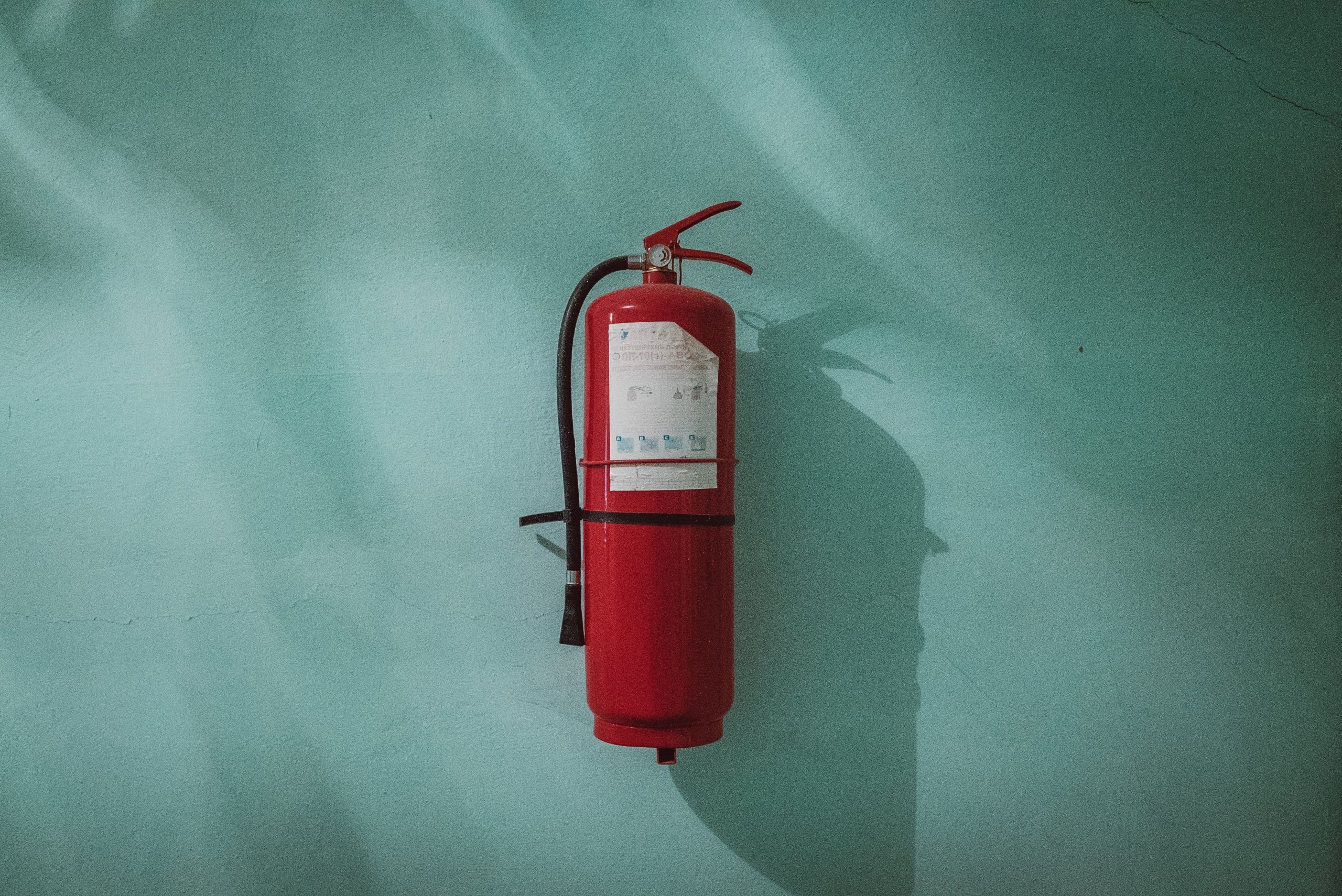 Fire extinguishers
Make sure to always have a fire extinguisher available on board and also ensure that you know exactly how to use it in case a fire breaks out. Some boats will also have a built-in extinguisher system in the engine area, ensure you know how to operate it when needed.
In this day and age, your fire extinguisher doesn't need to be serviced annually like the older ones, since they have a shelf life of roughly 20 years. Modern marine fire extinguishing systems are also extremely compact and lightweight, the smallest ones weighing as little as 200 g.
Download the Transport Malta Maritime Safety Checklist Here.